Deck Season Begins!
Build Your Dream Calgary Deck with Econo Deck Builders
Deck season has arrived in Calgary, and Econo Deck Builders is your premier choice for transforming your outdoor space. With our unwavering commitment to quality craftsmanship, we take pride in creating stunning decks that stand the test of time. Whether you're seeking a peaceful retreat or an expansive entertaining area, our skilled team will exceed your expectations. We understand the unique challenges of Calgary's climate and use only the finest materials to ensure durability. Experience the difference of Econo Deck Builders and unlock the full potential of your outdoor living. Contact us today to begin your deck transformation journey.
Econo Construction specializes in a wide range of home renovation services in Calgary. From full house renovations to basement renovations and deck installations, we have the expertise to handle it all!
• 5 & 10 YEAR WARRANTIES       • BONDED
• LICENSED CONTRACTOR        • WCB
Your Home Renovation Experts in Calgary
Econo Construction is the ultimate solution for your home renovation needs. Based in Calgary, Alberta, we are proud to offer top-to-bottom home renovation services that are tailored to your individual style and budget. Whether you want to expand your living space with a basement remodel, improve your home's exterior with a new roof and siding, or create a backyard paradise with a deck remodel, our team of experts is here to bring your vision to life. Our team of experts is dedicated to always providing the highest quality of work and excellent customer service.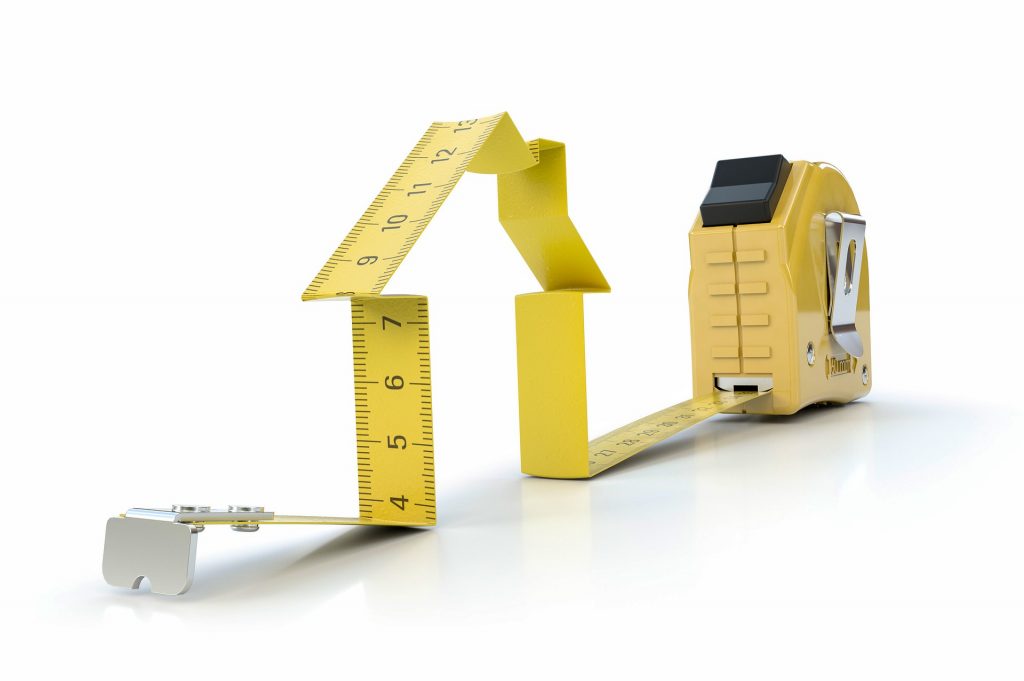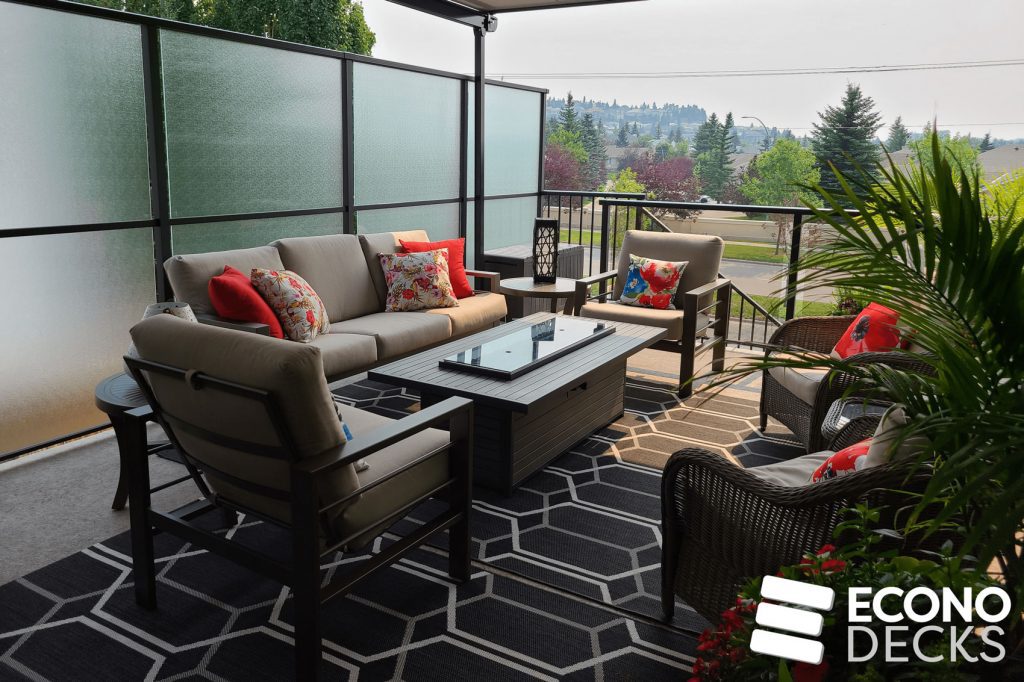 For all your decking and fencing needs. We offer various types of decking such as wood, PVC,  and vinyl! Choose Econo Decks for your Calgary deck builders!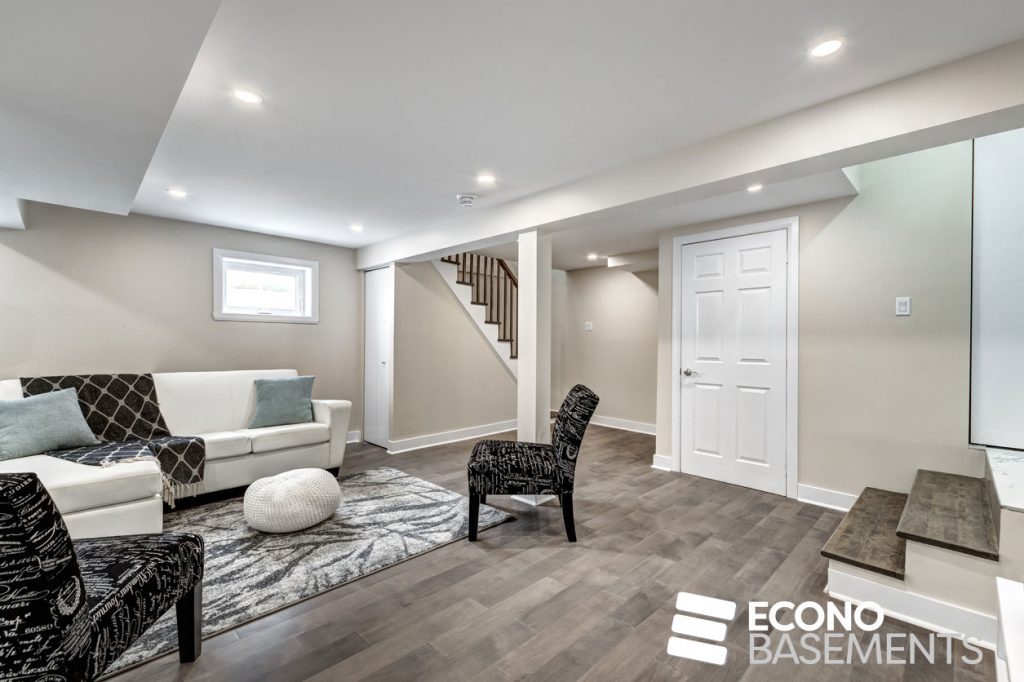 Bring your dream basement to life with Econo Basements and rest assured it will last with our 5 year warranty! Basement developments and basement renovations available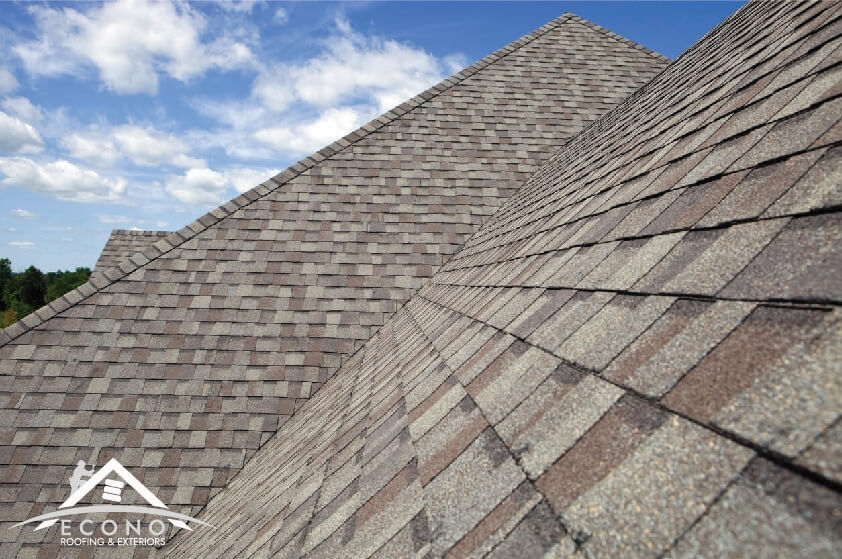 Roofing and exterior services for Calgary, AB. We offer various materials and colours so you can personalize your roof the way you want. Create your dream roof today!
Deck Builders in Calgary, AB
Bring your dream deck to life! We offer decking services with a variety of options, colours, and price points. Whether you want a low maintanence long lasting composite deck or a classic pressure treated wood deck, we can do it.
Enhance your outdoor space with our comprehensive services that go beyond just decks. In addition to building exquisite decks, we are proud to offer top-notch fencing services that perfectly complement your outdoor oasis.
At Econo Deck Builders, we prioritize budget-friendly design without sacrificing style. We recognize that subpar design can result in unnecessary expenses and insufficient outdoor space. That's why we take a collaborative approach, working closely with you throughout the entire renovation process. We ensure your needs and desires are met to achieve a remarkable deck that you'll love.
At Econo Construction, we understand the importance of providing flexible financing options that cater to your specific needs. Whether you're looking to finance the entire project or only a portion of it, we have a variety of options available to help you make it a reality. Our team is committed to ensuring that the financing process is hassle-free and straightforward, so you can focus on bringing your construction plans to life with peace of mind.
Contact us today for all your home remodeling and renovation needs!
Siding, Roofing, and more in Calgary, AB & surrounding areas

From inspections to new builds and roof replacements, asphalt shingles to metal roofing, Econo Roofing and Exteriors is committed to providing the best quality of work for our customers.

Econo Roofing and Exteriors has you covered for your siding, eavestrough, soffit and fascia needs. We commit to a 10-year warranting on craftmanship for our services. 
The Best Basement Builders in Calgary
We specialize in basement renovation and design, offering a range of services from basic upgrades to full-scale remodels. We incorporate the latest interior design trends to ensure that your basement transformation is both stylish and functional.
We offer garage renovation and design services to enhance the look and functionality of your garage space. We incorporate the latest design trends to ensure that your new garage exceeds your expectations.
See what our customers have to say about us
We had 4 quotes to have our deck built, they were all in the same ballpark. We chose Econo Decks strictly on a gut feeling. It worked out well for us, started and finished exactly as quoted , and the communication was excellent. We were in the loop every step of the way. Not one issue through out the job, if you use these guys you won't be disappointed.
It took 3 different companies to get our basement finished, thank you Econo for stepping up! They were on time and actually knew what they were doing. They fixed all the work from the previous company ( don't get me started) and the final results were my amazing basement! Thank you Jordan and Econo Basements for all your hard work, well recommend to anyone!
The team at Econo Decks were amazing to deal with. I was pleasantly surprised with how strong their communication was throughout the build. They also finished on schedule and their original quote stayed the same. Great experience all around!
An amazing experience working with Econo. The attention to detail and the customer service was the best. They came to our rescue after a previous job went south. The design team and the help that we got choosing colours, styles, product was awesome. Highly recommend this company to anyone looking for a home renovation project. The timeliness of the job was amazing. They listened to our ideas and made them reality. Kim and her team of professionals are extremely talented!
I live in Nolan Hill in the NW of Calgary and Econo Basements just finished my basement less than a month ago. Now I normally don't post reviews on the Internet but they left me no choice. Such a beautiful experience from start to finish. I wanted to congratulate the team at Econo basements for the wonderful job they did on my basement. I wanted simple and warm and they exceeded my expectations the entire way through. Happy customer right here 🙂
Econo Construction News & Blogs
Welcome to our blog, your go-to resource for all things basements, decks, and roofing! We are thrilled to keep you updated on the latest trends, tips, and expert advice in these areas. Whether you're planning to transform your basement into a cozy living space, enhance your outdoor living with a stunning deck, or protect your home with top-notch roofing solutions, our blog has got you covered. Stay tuned as we share valuable insights, inspiring ideas, and practical information to help you make informed decisions and achieve the results you desire.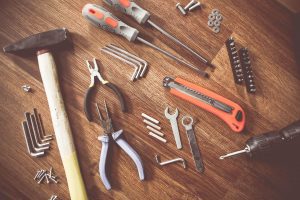 Home Renovation in Calgary Made Easy! Welcome to Econo Construction,...
Read More